Ramadan
The month of Ramadan has already begun. It's nine month of fasting from sunset to sundown.  A Muslims won't drink nor eat throughout the month from sunset till dawn. Which is known as fasting.  Fasting, very necessary for Muslim which allows to devote themselves to the faith & bring nearer to Allah, or God. In Islam  pillars are,
Fasting
In some religion fasting is only an absence from foods only, but in Islam( Muslim religion  ) fasting is basically absent from all foods and drinks until a definite time period.
Fasting is one of a pillar, through Muslim decides how they live their lives. However, Ramazan also time for religious meditation, praise, thanking God, making strong connection with Allah(God), doing good deeds, forgiveness, apologizing form all sins & spending time with beloved one.
Also, it's month of helping people, people search for a needy people for help by connecting with their community. This month teaches Muslims to live there life similar to this month.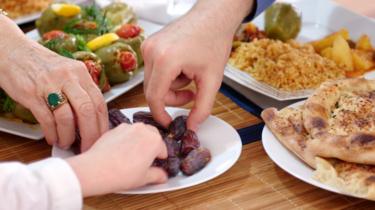 In Ramadan people eaten Sehri before sunset and at dawn, they have eaten a meal name Aftari with their families. Muslims goes to Mosque 5 times a day for prayer.