2.0 Movie first trailer took Youtube by storm, Trending #2 with 30M Views
So here's the new fever raging on internet, the most anticipated Bollywood film of the year Movie 2.0 has break the previous and build the new records in just 5 days of its first trailer release.
The sequel of movie Enthiran 2010 commonly known as Robot, Indian Tamil-language sci-fiction film starring evergreen Rajinikanth and ever gorgeous Aishwarya Rai. "Movie 2.0" has been in news for quite a while due to its stellar cast that includes Rajinikanth playing Chitti (the Robot) as the super hero and Akshay Kumar as the super villain in the movie alongside Amy Jackson female lead.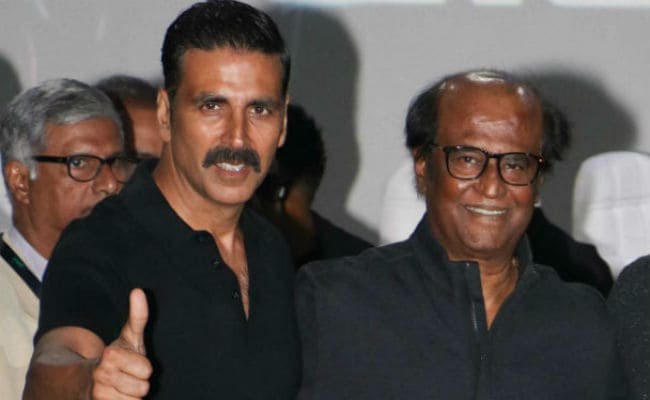 Not only that but movie's mind blowing heavy budget has got everyone in AWE.
Speculations has it that the movie will be India's first & only most expensive films of all time with the budget of whooping 75 Million USD that amounts for 543 Crores INR.  The majority of budget has been spent on the VFX Technology and Hardcore Post Production which is pretty evident in the first look of movie. It is the only movie India being shoot in 3D Cameras as traditionally movies are being shoot in 2D camera first then converted into 3D format.
The illustrious visuals & effect have got everyone bragging about the movie. Movie 2.0 is the brainchild of  S. Shankar, he's the writer & director. The film is co-written by B. Jeyamohan, and produced by Subaskaran Allirajah. As in the previous movie, the music of this film is also composed by A. R. Rahman.
Movie 2.0 is set to raise the standard of Indian Film Industry to the level that's not event defined yet. The overall Indian industry and audience have put their greatest faith in the movie. the Oscar winner artist A.R. Rahman says
"Only Shankar is capable of such thinking. We should be proud that he is an Indian doing such high level of work. He is this 'Iron Man' who has held on for so long without any compromise in quality. Any other director would have just given up,"
On other side Akshay Kumar, a tamil movie debutante proudly instagramed movie's poster saying:
2.0 by Shankar, India's first 75 million Dollar VFX wonder. 2.0 is an effort unlimited of more than 3,000 technicians around the world. #2Point0Teaser in 3 days!‬ @2point0movie #2Point0.
If successful the movie will surely lay a brick of new age of ASIAN science fiction movies, that's desperately needed. If you still don't buy what I say so I think the following trailer will make you think twice.
So have you already begin the search for advance booking in cinemas, so do I! I'm anxiously waiting for the Mega movie to release so what are your plans?