Lahore Mast Hai Yar! 10 Places – A Must Visit!
Views: 343
Share it
Tweet
Share it
Share it
The City of Gardens is the most famous and one of the oldest cities of Punjab. A worthy place to visit, you'd find many old buildings, structures and mosques that tell stories of different cultures that existed here. If you happen to go to this marvelous city, then below are some of the visiting points that are a must to visit, not only for enjoyment but to know historical places of this ancient yet cosmopolitan city.
Take a sneak peek below!
Badshahi Mosque
Built by Mughul Emperor Aurangzeb, Badshahi Mosque is known as the Imperial Mosque. It was built in between 1671 and 1673 and is a perfect example of Mughul architecture. It is a great place to visit relating to Islamic perspective.
Wazir khan Mosque
This mosque was built in times of Mughul Emperor Shah Jahan and is called the 'Mole on the cheek of Lahore'. It is famous for its complex faience tile work identified as kashi-kari.
Shalimar Bagh
Beautifully depicting the essence of Mughul era, Shalimar Bagh is an evergreen garden, a place that is must to visit with friends of family.
Bagh-e-Jinnah
A white place which holds the true elegance of Jinnah, Bagh-e-Jinnah is library surrounding a beautiful garden. It is also called Lawrence garden is fantastic place be with friends or family.
Minar-e-Pakistan
Who doesn't know about this place? Minar-e-Pakistan is perfect place to visit for making your children aware about the historical assets of Pakistan.
Sheesh Mahal (Lahore Fort)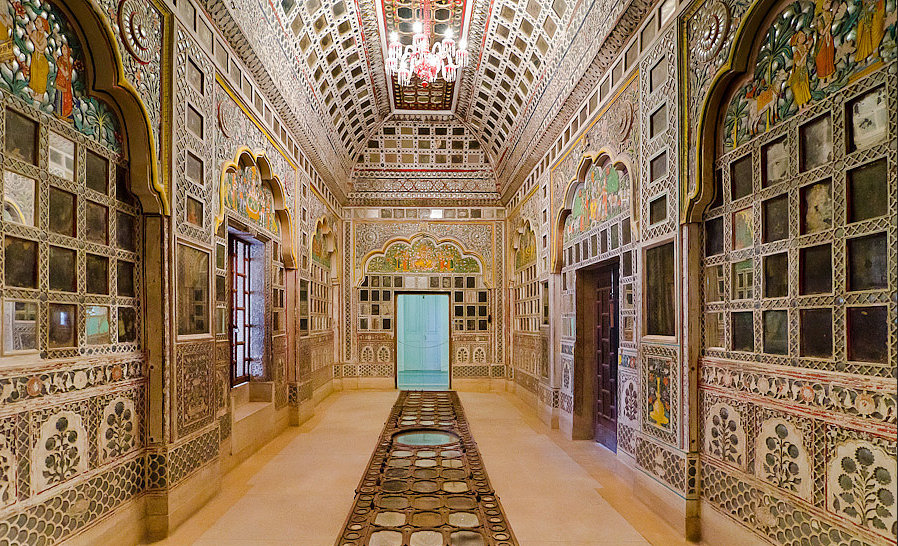 Another magnificent construction revealing the stronghold of Mughals is the Sheesh Mahal. Built in times of Shah Jahan, the Fort is chef-d'oeuvre of class in colors and glasswork, which is truly worth-praising!
Lahore Museum
This museum hold things that are ideal to see. Located in heard of Lahore, this museum was built in years between 1865 to 1866.
Lahore Safari (wildlife) Park
Catch glimpses from near of wildlife at the Lahore Safari Park. The park is located at Raiwind Road, Lahore.
Dai Anga Tomb
Also known as 'Gulabi Bagh', the Dai Anga Tomb is situated naulakha area nearby railway station. This place is worthy of praising.
Hazuri Bagh
This lovely garden is surrounded by various historical places of Lahore. It was built by Ranjit Singh and is made in traditional Mughal style. Every Sunday, people gather here to listen traditional Punjabi Qisse.